Our solutions & services
enable you to


save time.

save money.

make decisions.

make sense of your data.
Simply powerful.

APB Reports enables your business to make sense of your data.
Our goal is to provide the best reporting & dashboard solutions with the greatest service possible.

We have developed a number of utilities, applications & solutions to help you achieve this goal: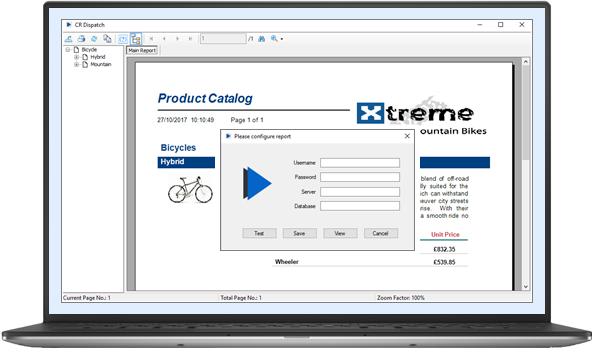 Crystal Dispatch
Crystal Dispatch enables you to view Crystal Reports as quickly and simply as possible. Our goal was to develop a "basic" Crystal Reports viewer that would enable you to view a report, securely, with only one click of a button. We like to think of Crystal Dispatch as a Crystal Reports shortcut.

We believe the default Crystal Reports runtime has all the functionality you actually need:
View, Navigate, Filter, Export, Print, Search, Bookmarks, Drill-down, Zoom etc.
More Information
Features

Fast
Secure
.Net
Latest SAP Crystal Reports Runtime 13.21
Single/Site/Source Code Licences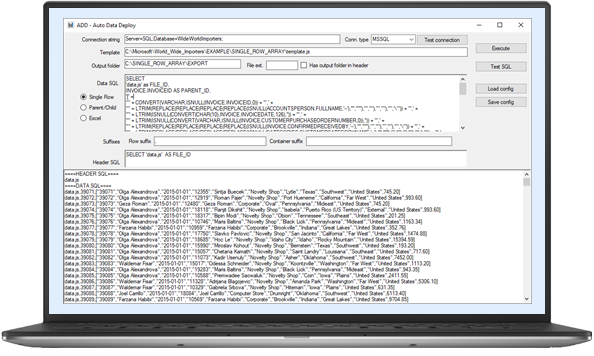 ADD (Auto Data Deploy)
ADD is a flexible .NET application that enables you to update existing HTML, XML & Text templates with data from MSSQL & Oracle databases quickly and automatically. ADD can be used to populate text files with data from your database and was designed to generate static Web dashboards and xml files.

ADD also supports dynamic single-pass bursting. Bursting enables you to automatically create separate HTML pages based on a subset of your data. For example you may need to create separate files per region, department, customer or ID.
More Information
Features

Fast
Secure
.Net
MSSQL
Oracle
Burst support
Run via batch/cmd